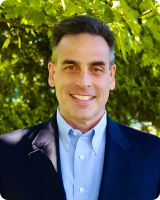 Lawrence (Larry) Florin possesses extensive clinical development experience helping to found, build and grow Site Management Organizations (SMOs), Clinical Research Organizations (CROs) and clinical technology companies.  Larry has served in global leadership roles in these and sponsor companies directly overseeing clinical operations, project management patient engagement, clinical outsourcing as well as business development.  He also has led executive consulting engagements focused on strategic program design planning from development through post-marketing and life-cycle management and other value-add activities.  Moreover, Larry also has significant financing experience having supported fundraising activities exceeding $75M.
 
In addition to his considerable experience designing and leading drug and biologic, drug-device combination and device product development programs across multiple therapeutic areas (including oncology and orphan disease indications), Larry is a frequent speaker at and contributor to industry meetings and publications across a range of topics. Larry has been recognized for his efforts in leveraging technology to improve patient recruitment and retention, risk-based monitoring and overall study management—including spearheading the development and marketing of leading-edge enterprise clinical analytics and patient engagement systems. 
 
Larry earned a BS in biology from Ursinus College and an Executive MBA from Temple University.