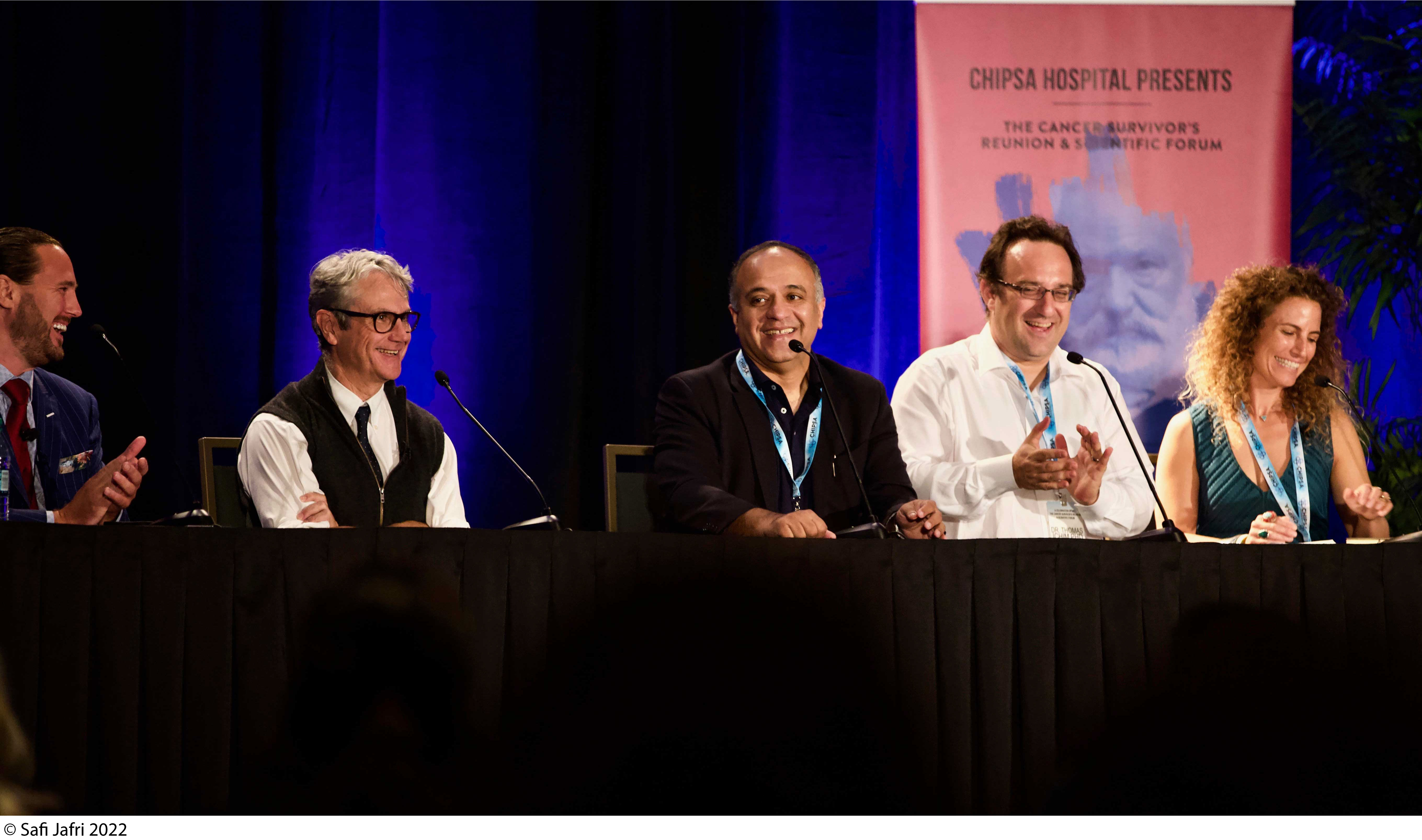 News and Media
Immunicom has achieved considerable momentum through major clinical trials and regulatory milestones.  It has an exceptional story to tell in immune-oncology through receiving FDA Breakthrough Designation, European approval (CE Mark) for metastatic TNBC, and raft of promising data across its global clinical trials for multiple indications including some that are unmet medical needs.
View our latest news and media
June 2022
NCI/NIH Awards $2M to Immunicom to initiate clinical trial at Baylor College of Medicine to treat refractory ER+/Her2- breast cancer
November 2021
Terumo BCT and Immunicom establish limited commercialization agreement
September 2021
Start of pre-clinical trials for the EN-06 cartridge, the second product of the Immunopheresis® therapy platform
October 2020
First patient enrolled in multi-arm clinical trial at Acibadem Healthcare Group hospitals to evaluate Immunopheresis® for non-small cell lung cancer in combination with Roche's pharmaceutical checkpoint inhibitor, Tecentriq®
July 2020
First patient enrolled in clinical trial at Sheba Medical Center to investigate the outcomes of Immunopheresis® as a monotherapy and combination therapy. The trial is assessing metastatic melanoma, TNBC, renal cell carcinoma and non-small cell lung cancer
May 2020
The Immunopheresis® LW-02 cartridge received regulatory clearance (CE Mark certification) in Europe for use in adults with advanced, refractory TNBC
July 2019
Immunicom hosted the first Annual Global Immunopheresis Conference in Krakow, Poland
June 2019
First patient enrolled in multi-center clinical trial at University of Krakow to investigate the outcomes of Immunopheresis® as a treatment for patients with TNBC
August 2018
Immunicom leaders co-authored peer reviewed article in The Journal of Translational Medicine on unleashing TNF-alpha as a cancer immunotherapeutic
May 2018
The U.S. FDA awards Immunicom Breakthrough Device Designation for the treatment of cancer
December 2017
University of California San Diego and Immunicom entered an exclusive licensing agreement to co-develop targeted molecule delivery technology
February 2016
End of pre-clinical canine trail, achieving 300 Immunopheresis® treatments. Overall, 50-60% of the canine patients treated were observed to have either a stable disease or partial response and one canine experienced a complete response with clearance of metastases.
December 2015
Completed $5.5M Series a Preferred Stock financing
May 2014
Start of pre-clinical canine trial
January 2014
Immunicom enters into a strategic partnership with Terumo BCT, an industry leading manufacturer of therapeutic apheresis equipment
2013
Founded by Amir Jafri
Let's talk about what we can achieve together
Learn more about
our team