Immunicom's Immunotherapy Product Receives U.S. FDA Breakthrough Device Designation for the Treatment of Cancer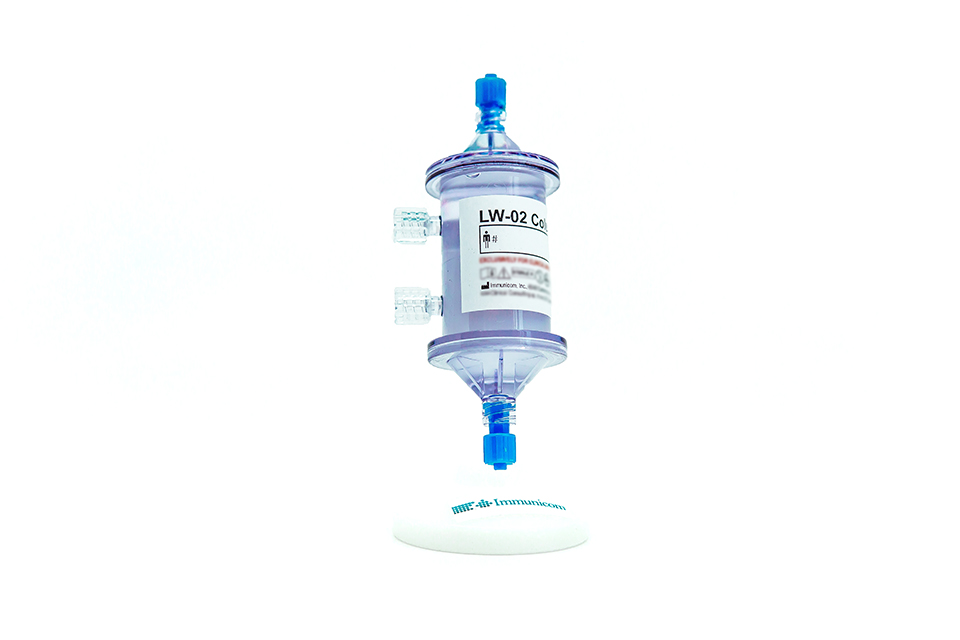 SAN DIEGO – May 14, 2018 – Immunicom, Inc., a medical technology company developing revolutionary non-pharmaceutical approaches for treating cancer and autoimmune diseases, has received Breakthrough Device designation from the U.S. Food and Drug Administration (FDA) for its Immunopheresis™ therapy, which is based on a proprietary technology that selectively removes immune inhibitors from a patient's bloodstream potentially enabling their natural immune system to more-effectively attack cancer tumors.

To achieve Breakthrough Device designation, a technology must demonstrate compelling potential to provide more effective treatment or diagnosis for life-threatening or irreversibly debilitating diseases.  In addition, there must be no FDA approved treatments presently available, or the technology must offer significant advantages over existing approved alternatives.
​
The FDA's intent in granting this specific designation to qualified devices is to collaboratively facilitate expediting the device's assessment and review processes through more interactive communication and planning with the FDA; ensuring proper data collection, efficient clinical study design, senior management engagement of Agency personnel, and priority review of applicable filings. 

In contrast to immunotherapy pharmaceuticals and biologicals that introduce foreign compounds and material into a patient's body, and which are often accompanied by negative side effects, Immunicom's patented technology is based on a "subtractive" approach that is intended to potentially limit treatment-associated adverse effects.  By removing immune system inhibitors from the blood without introducing new substances, Immunicom's therapeutic approach has been shown in preliminary preclinical studies to enhance anti-cancer immune system response without causing unwanted side effects.
​
Immunicom's blood-filtering device technology is the first step in execution of a broader corporate strategic vision.  "We are very pleased with FDA's granting of Breakthrough Device designation for Immunopheresis™, our initial immunotherapy product for treating late/end stage IV cancer patients with metastatic solid tumors," said Amir Jafri, CEO of Immunicom, "This significant milestone will enable us to more efficiently pursue device regulatory approval and address critical unmet patient needs sooner, while also continuing our commitment to invest in other exciting treatment options in our product pipeline."

About Immunicom
​
Immunicom, Inc. is a privately-held medical technology company located in San Diego, CA focused on developing innovative, non-pharmaceutical approaches for treating cancer, inflammatory diseases, and autoimmune diseases.  Immunicom's revolutionary blood-filtering technology has the potential to effectively treat a wide variety of cancer types including those that have not responded to other treatment strategies including other drug and biological-based immunotherapy options with possibly fewer side effects.  The company seeks to leverage its technology to address unmet medical needs and improve patient access and affordability of cancer and other inflammatory and autoimmune disease treatments around the world.
​
Forward-Looking Statements

This press release contains certain forward-looking statements regarding Immunicom product introductions, device capabilities, and future business aspirations.  All such statements are based upon current Immunicom expectations and involve a number of business and technical risks and uncertainties that could cause actual results to differ materially from anticipated results described, implied or projected in any forward-looking statement, including, without limitation, clinical trial results, regulatory approvals, unexpected changes in technologies, uncertainties inherent in product development and commercialization, intellectual property protection, and the ability of our products to gain market acceptance.