Immunicom Announces Dr. Julie Tubbs and Marilyn Panahi to Join Senior Leadership Team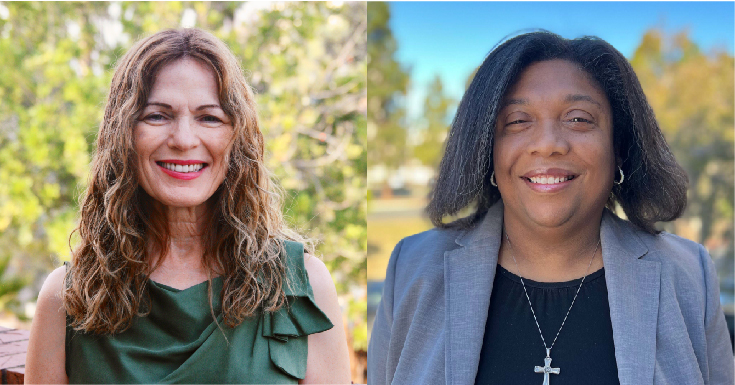 Dr. Tubbs, who previously served as senior scientist at Immunicom, has been named Vice President of Molecule Production

Marilyn Panahi, who served as Director of Quality, will be Vice President of Quality
SAN DIEGO—March 3, 2022— Immunicom, Inc., a clinical-stage biotechnology company pioneering subtractive therapies for cancer and autoimmune diseases, announced that Dr. Julie Tubbs and Marilyn Panahi have joined the Company's senior leadership team. Dr. Tubbs, a senior scientist at the Company, will become VP of Molecule Production. Ms. Panahi, who previously held the title Director of Quality, will assume the role VP of Quality.

Dr. Julie Tubbs has over 20 years of experience in the life sciences, with distinguished expertise encompassing protein chemistry, structural biology, molecular biology, molecular design, and protein engineering. Her innovations include pioneering new areas in cancer research, and engineering molecules to have new functions relevant to finding potential cures for human disease. Dr. Tubbs has been a key player in successful financial initiatives in academia and industry spanning a variety of NIH and other grants and fellowships, and she has partnered with industry startups, giving technical advice, as well as helping establish, coordinate, and build programs and departments. She has authored patents, and she has deposited coordinates for numerous X-ray crystallographic structures to the Protein DataBank. Dr. Tubbs has a BS in Biochemistry from Loyola Marymount University and completed her PhD in Structural Biology at The Scripps Research Institute. She has also completed the MicroMBA program at the University of California San Diego Rady School of Management, and the Project Management Certificate Program at the San Diego College of Continuing Education.

"The accomplishments of Dr. Tubbs and her team have been notable advancements in Immunicom's molecule production efforts," stated CEO Amir Jafri. "Her leadership and admirable work ethic have inspired her dedicated team to achieve important and valuable milestones to further Immunicom's long-term corporate development plans and commercialization goals. Her leadership has been truly outstanding."

Marilyn Panahi has been with the Company since its inception in 2013 and has 35 years of life science industry experience in regulatory and manufacturing quality assurance.  She has held various quality assurance leadership roles in both public and private life science companies in the San Diego area. She has extensive experience implementing and managing GLP and GMP quality systems, including regulatory compliance; internal and external regulatory audits; equipment validation; assay validation; release testing; product stability programs, and supporting regulatory submissions. Marilyn received a BS in Microbiology from San Diego State University and completed the University of California San Diego's Specialized Certificate in Science of Regulatory Affairs for the Drug and Biologic Industry, and another for Quality Assurance/Control for the Drug and Biologic Industry. She also completed Oriel Stat A Matrix Class for Quality Systems for Medical Devices: FDA's QSR and ISO 13485​.

"Marilyn is a charter member of the Immunicom team. Her consistency, reliability, and deep well of experience in quality assurance have been foundational to the Company's mission, helping us provide the highest-quality products to both benefit the well-being of our patients and create the tangible competitive advantage of ensuring that Immunicom's potentially life-saving cancer therapies are as safe as they can be," said Mr. Jafri.

Subtractive Therapy – Immunopheresis® and the LW-02 Column
Immunopheresis uses proprietary molecules within the LW-02 Column to remove specific cytokine receptors shed by cancer cells. Cytokine receptors act like a smoke screen, obscuring cancer's presence to the immune system, but they also reveal a vulnerability: cancer defends itself because the immune system can kill it. Targeted removal of cytokine receptors by the LW-02 Column is designed to disarm this cancer defense mechanism, unleashing the patient's immune system to identify and aggressively attack cancer. In contrast to chemotherapies that add drugs to the body to fight cancer, Immunopheresis is a subtractive therapy: it adds no drugs by pivoting the point of treatment outside the body. Using apheresis – a process like dialysis – the treatment has been developed to avoid the typical side effects and toxicities of conventional treatments and improve quality of life for patients battling cancer and autoimmune diseases.
 
About Immunicom
Immunicom, Inc. is a privately held medical technology company that develops subtractive therapies for cancer, autoimmune disorders, and inflammatory and renal diseases. Immunicom's blood-filtering Immunopheresis technology has the potential to effectively treat a wide variety of cancer types and other terminal diseases with a safer side-effect profile than conventional treatments. Immunicom's lead product, the LW-02 column, previously received FDA Breakthrough Device designation in 2018 for stage IV metastatic cancer, and European regulatory clearance (CE Mark certification) in 2021 for use in patients with advanced, refractory, triple negative breast cancer. Immunopheresis is currently being evaluated in several global oncology trials for multiple cancers. Immunicom is headquartered in San Diego, CA, with operations in Houston, TX, Philadelphia, PA, Krakow, Poland, and Istanbul, Turkey.